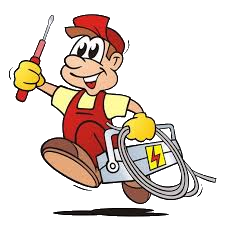 «Energomir» Enterprise provides a wide spectrum of telecommunication services in the power industry as a resalt of a combination of many years experience, high technical and engineering potential and concerted efforts of its team. The enterprise staff is targeted at solving the tasks connected with high-frequency trapping, communication and protection of the electric power industry.
          A series of high-frequency equipment for processing and connection is produced at the enterprise's own production capacities: - high-frequency line traps (VZ series); - unitized tuning devices (ENU); - coupling devices (FP); - equipment high-frequency protection (PVZ-VL); - high-frequency transceiver of protection (PVZ).
          Besides, «Energomir» Enterprise is the official dealer of a Slovenian company «Iskra» engaged in distribution of HF communication equipment, relay protection and emergency control automatic devices, PDH and SDH telecommunication equipment intended for operation both with the fibre-optic communication links and radio relay communication lines.
           For the convenience of the customer and expanding the range of equipment for many years, cooperation has been established with manufacturers of communication capacitors, electrothermal capacitors, capacitor installations of high and low voltage in the Republic of Kazakhstan.
          One of the main targets  of the Enterprise is a timely, complete and high-quality technical support and warrantee and post-warrantee servicing of the provided equipment.
          Specialists of our Enterprise provide the following services:
- commissioning works on telecommunication equipment, relay protection and anti emergency automatics equipment;
- assembly and installation of the supplied equipment (telecommunication cabinets, HF devices, relay protection and anti emergency automatics equipment);
- measurement and diagnostics of the HF trapping and coupling equipment parameters as well as the parameters of the entire HF link;
- computation and design of coupling devices and tuning devices of the line traps intended for any physically achievable frequency bands;
- assistance in design of projects incorporating HF communication equipment, relay protection and anti emergency automatics equipment as well as the trapping and coupling equipment of the high-voltage lines (line traps, coupling devices, tuning devices, etc.). 
          Strict quality control is assured at the development, supply as complete set and production stages. The manufactured equipment is permanently improved with due account of the operation experience. Modern technologies and materials are used in the production process. The Enterprise's activity is targeted at the maximum customer satisfaction.
          Since 2003 «Energomir» staff has earned a great reputation as a reliable partner. Our specialists provide technical support for the supplied articles and consult designers, suppliers and the personnel that operates the equipment. «Energomir» Enterprise supplies equipment and performs works in Ukraine and many countries – Kazakhstan, Uzbekistan, Turkmenistan, Georgia, Azerbaijan, Armenia and far-abroad countries.