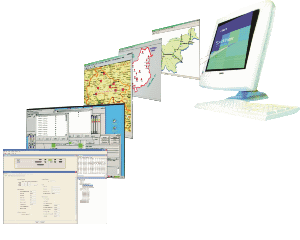 SparkView is modular and scalable, state-of-the-art management platform, that assures simple, user-friendly, full-feature centralized management for all Iskra d.d. transmission products.
         SparkView gives a total control of the network with alarm collection, performance management, configuration management, security management, software upgrades, etc. All that with intuitive Graphical User Interface.

 
Some main SparkView features include the following:
 - runs under Microsoft Windows platforms (Linux optional);
 - scalable to more than 100 000 devices;
 - includes multi-level login security;
 - physical & logical subnetwork topology presentation;
 - supports multiple simultaneous views of map levels, or log files in real time;
 - SNMP supported communication with Iskra d.d. Equipment;
 - supports SNMP Proxy agents for all legacy equipment;
 - possibility of southbound integration of any SNMP compatible equipment;
 - standardized management protocols supporting easy northbound integration;
 - efficient tools for presentation of equipment connected by external inputs/outputs;
 - server client architecture.